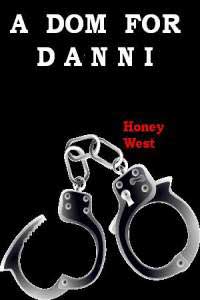 Ebook Price
$3.99
A Dom For Danni
(Honey West)
STORY DESCRIPTION
Danni is a promiscuous, hypersexed nympho college girl. A slut. After putting up with her whorish behavior for 18 years, her straight-laced, sexually conservative parents are finally forced to make the very difficult decision of enrolling Danni in The Institute, a sexual training company specializing in turning "College Girl Sluts" into decent, clean, proper females fit for marriage. Mr. Thomas - a professional Dom and Founder of The Institute, along with his highly skilled personal assistant "The Nurse" - sternly welcome Danni into their special world of intense bare bottom spanking, handcuffs, orgasm denial, and abject humiliation. After several hours in the classroom with Dom and Nurse, this College Girl Slut will never be the same again!

No. words: 34000 We do not recommend this book for readers under 18 years of age
Style: Male Dom - M/F, Spanking and Bondage
Available Formats: Palm MOBI EPUB Sony Reader (LRF) ;MS Word PDF MS Reader Text RTF
Click Here To Read An Excerpt from A Dom For Danni
Product type: EBook
Published: 11 / 2012
Keywords - click on word to search for more titles
BDSM. Dom slut spanking bondage handcuffs
college fetish medical nurse doctor

Author Information
Honey West loves exploring all avenues of erotic expression. She feels women, particularly, should have access to the widest array of adult material to get in touch with their deepest, darkest and most secret fantasies. Not all women are interested in "vanilla" , and they should have choices and options. Her style is gradually evolving into "retro" erotica settings and themes, particularly "noir" 1950's, domination, humiliation, lesbian along with undertones of interracial. She' a big fan of vintage comics, and always includes a bit of "tongue in cheek" underlying commentary in her work.

When Ms. West is not indulging her passion for writing, she loves watching vintage film noir, reading true crime novels, and observing this crazy circus known as "life".